Turkey season has arrived in many states and is just around the corner for others. This might be the year you have considered doing things a bit different in the way you approach hunting turkeys. For many, this is swapping out the old Browning 12 gauge for a stick and string. Bow hunting turkeys is often restricted to ground blind hunting in most hunter's minds, however, hunting them on the move can prove just as effective and potentially more exciting. Here is how to bow hunt turkeys "on the go".
South Dakota Turkey Bow Hunting | Pure Hunting S.2, Ep.1 "Badland Bow Birds"
Bow Hunting Turkeys | The Assumptions
When hunters get the notion to head to the spring woods with a bow and arrow, they usually go with some incorrect assumptions. These assumptions are typically as follows:
You must be hunting out of a ground blind in order to hide the movement of your draw.
You can't draw unless you're in thick cover or have bushes or other cover between you and the bird.
While these assumptions have some merit, they are not entirely correct. Bow hunting turkeys without a blind can be done.
Bow Hunting Turkeys | Tips and Tactics
In areas where 'on the go" turkey hunting is almost a necessity like the badlands, the tactic of turkey fanning or turkey reaping is a great tactic. However, anyone with experience with this tactic knows that it specifically is more tuned for shotgun hunters.
Turkey reaping with a bow is a difficult feat unless you employ a turkey reaping or fanning decoy like the Tom Turkey from Heads Up Decoy.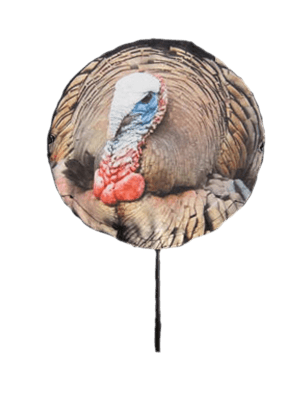 Heads Up Decoy Tom Turkey, Silhouette decoy with a fan slot.
Fan not included.
Sold with handle for accessory use and a ground stake for the most versatile turkey decoy on the market.
Like all other Heads Up Decoy has a lifetime warranty on manufacturing defects.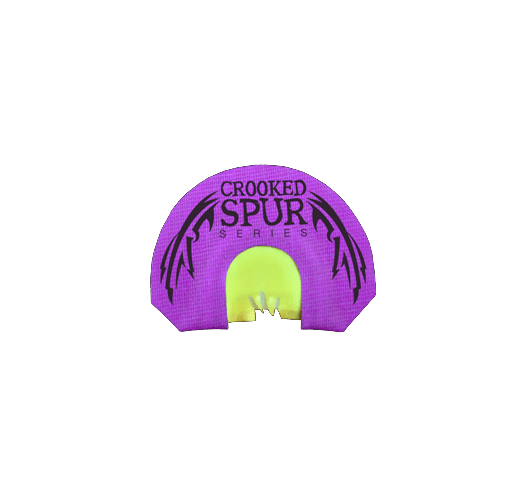 Also, keep in mind that you will need to stay hands-free when using the decoy and stalking up to a tom. This means that you will also have to employ a diaphragm turkey call. If you do not already know how to use one you best get to practicing. By incorporating a mouth calls  like the Crooked Spur series from FOXPRO®, instead of a pot or box call, you will be able to keep both hands on your Hoyt, and limit the amount of movement going on behind the decoy.

If you are thinking about taking your bow to the turkey woods with you this spring, do not fall into the assumption that you have to hunt from a blind. Instead, try the Tom Turkey Heads Up Decoy and experience the adrenaline-filled tactic of turkey reaping with a bow!