Scout Your Hunt 

From

 Home Before Making the Trip
Live the Dream
For many hunters, pursuing game on a western hunt is a dream, aspiration, and lofty goal. Putting in the time and resources for a chance at a hunt on a western mountain range aloft a high peak, or deep into desert country can be taxing. Every year hunters filled with a passion for the outdoors, for wilderness, and for adventure set out to make their dreams a reality.
With limited resources and budgets, it's easy to get discouraged when planning a western hunt. The cost of tags, time away from work and family, equipment, and travel can all add up. With so much investment and so many resources committed, you want to be as prepared as possible when your boots hit the ground in the unit you are hunting. There is no replacement for on the ground, real life experience for learning new country, scouting for a hunt, or locating animals; but with today's technology it's possible for hunters to develop a sophisticated plan of attack using e-scouting.
E-Scouting
Recent developments in GPS and mapping technology have opened up a whole new world to those who love to live outdoors. Satellite imaging, aerial photography, and highly developed mapping systems have come together to provide the western hunter with a level of convenience and security that is immeasurable. E-Scouting, or electronic scouting, provides hunters the opportunity to lay eyes across hunting areas from the comfort of your home or office, but most importantly well in advance of a hunting trip. The ability to identify areas of interest before arriving for a hunt, to study the area, and form plans based on the topography; well ahead of the trip is a game changer.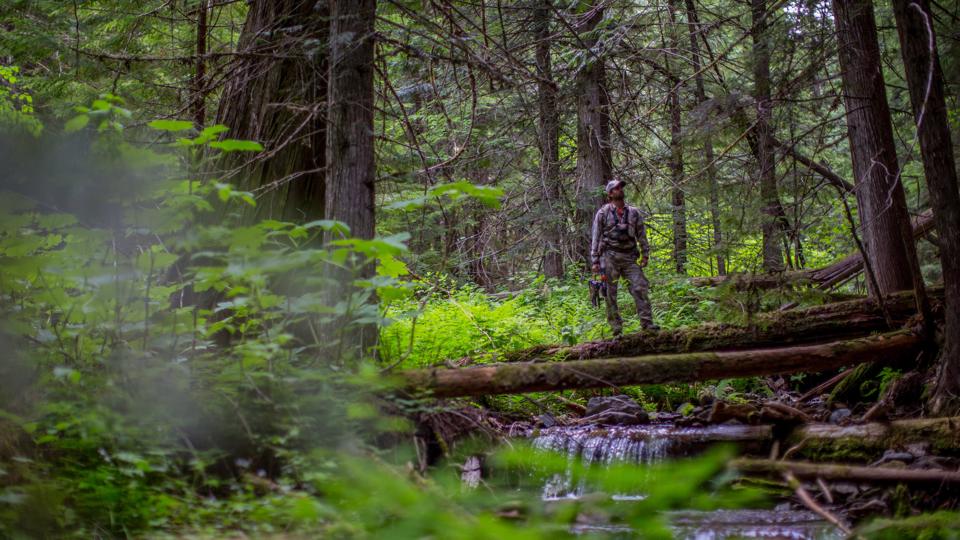 Filters
Integrated systems like On X Hunt have changed the way we plan for and scout for hunting trips, offering hunters a sharp turn to shorten the learning curve when learning a new area. On X Hunt uses key filters, built by hunters for hunters. Key information is filtered with a simple on and off interface to quickly identify things like unit boundaries, public and private lands, roads and trails. Aside for just mapping basic roads, trails, and topo lines; On X Hunt also filters things like water sources, current and previous forest fires, roadless areas, all over actual aerial photography.
Having the ability to quickly find roadless areas of your hunting unit, overlaid with a recent burn, and find a reliable water source all from miles away will put you leaps and bounds ahead when it comes time to scout, boots on the ground. By utilizing the On X Hunt system, identifying the areas you want to scout and hunt it's easy to drop on waypoints, measure distance, and highlight areas you want to investigate.
E-scouting not only provides an in depth look at the territory, topography, and water sources; but it also provides an amazing resource for planning camps, finding trailheads, and identifying the best access to the areas you plan to hunt. On X Hunt not only identifies public lands, but popular public camping grounds, trail heads with mileage, and two track forest service roads. E-scouting is the perfect tool to develop a plan A, plan B, and even plan C to make the hunt happen. Know where you stand with On X Hunt by being able to identify public and private lands quickly, and without question.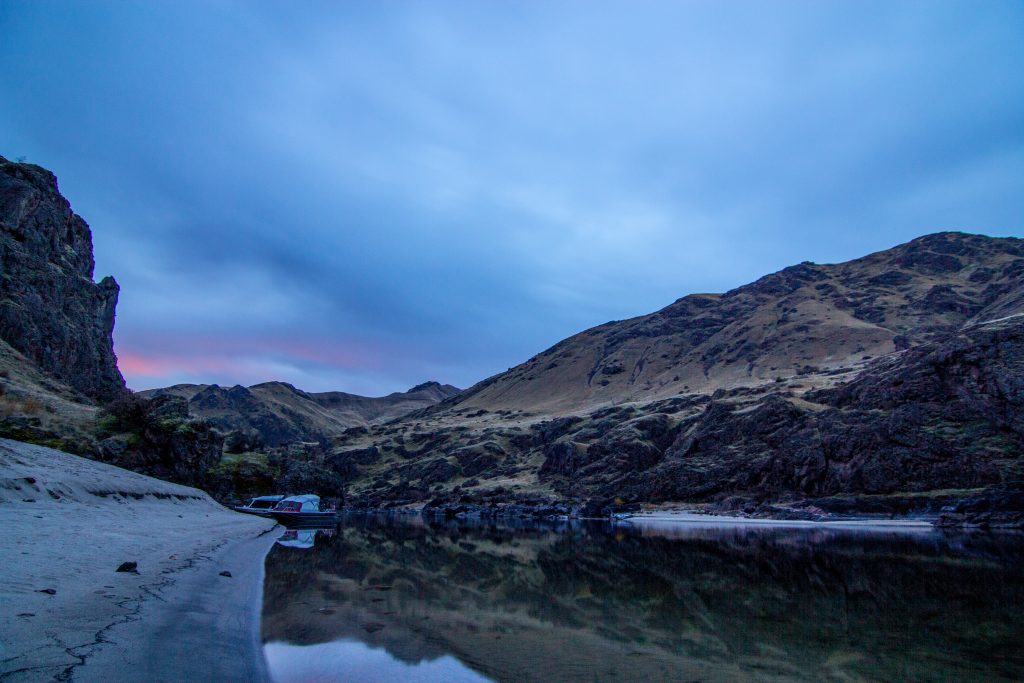 Versatility 
Not only is the On X Hunt system an amazing tool for e-scouting, it is also incredibly versatile. The platform works incredibly well across various technologies, and integrates across devices.
On Your Phone
On X Hunt runs as an application on your smartphone. Simply download the app from the app store, login and start scouting. The amazing thing about running On X Hunt on your smartphone is the ability to use the system off the cellular grid. On X Hunt uses your phone's GPS and not cellular signal for real time location tracking to know where you stand.
If you are going to be hunting in area without cellular service, maps of your hunting area can easily be saved locally to your phone. Launch the app with a saved map with your waypoints, put your phone in airplane mode and save your battery.
On Your PC
The versatility of On X Hunt doesn't end with your smartphone. On X Hunt runs incredibly well on your personal computer. Launch the website on your browser and view your hunt area on a large screen. Zoom in for details, identify elevations, glassing points, and pick out hunt locations for wind directions and thermals. With On X Hunt on your PC you can drop waypoints, mark areas to identify all sorts of things like areas of interest, spots to hike into, even places to avoid.
Put ON X SD Card in your GPS
Maybe you would rather run a traditional GPS unit rather than rely on your smartphone for mapping technology. On X has you covered, if your GPS unit accepts SD or mini SD cards, you are in luck. You can purchase SD cards from On X by state to run in your GPS unit. Those cards can be updated as maps, roads, and access change through the On X website.
It's Seamless 
The On X platform not only works across multiple technology platforms like smartphone, GPS unit, and PC; but it works across them all together. Use your PC and large screen for detail and waypoints, when you mark up the map and customize it, those changes and edits automatically move onto your smartphone, and vice versa. Maybe you are running your smartphone, but like the GPS as a backup? No big deal, update the SD card to your PC with changes you made on your smartphone, and you're off and running!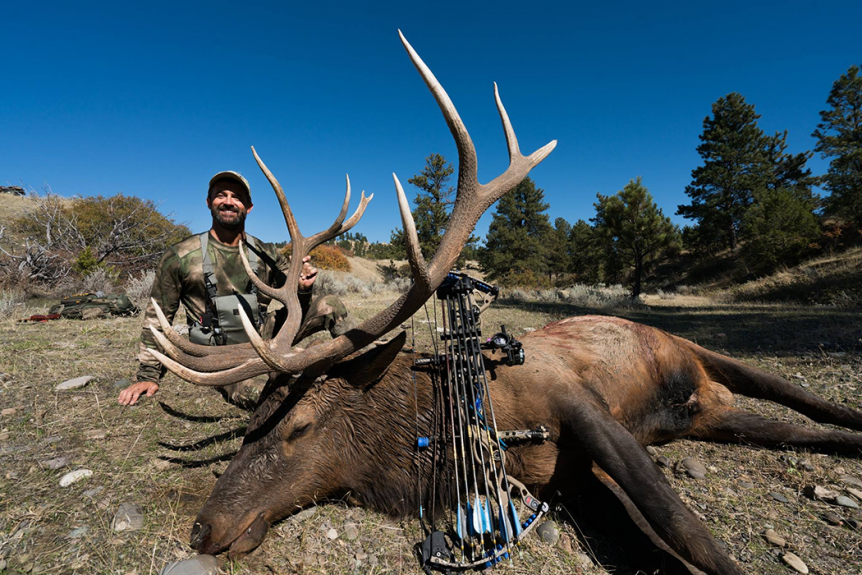 No Excuses 
Hunting season comes once a year, and for passionate outdoorsmen and women it is a fantastic time we all long for. Getting outdoors on that western hunt is more a reality than you know. With mapping technology like On x Hunt, you have the power to put in valuable scouting time from home. Take the opportunity to plan a hunt for this season, and get out there!